Attention Minnesota Disc Golfers!
2001 Pro Worlds Golf Discs
Take advantage of this opportunity to get a piece of Minnesota Disc Golf History.
2001 is the only Professional Disc Golf World Championships ever held in Minnesota.
I've been holding onto these discs for you – for the 20th Anniversary Year!
When they're gone, they're gone.
2001PW was the first to have live online scoring
2001PW was the first to have a midday Clubhouse with daily tournament footage on big screen
2001PW was the first to feature play in historic Como Park
2001PW was the first to offer numerous Spectator Events
2001PW was the first to offer a Celebrity Event
1 disc for $45    •    2 discs for $75    •    3 discs for $100
2 discs + 1 mini for $85
Z-line Cyclone ghost stamp is $100 BIN
2001 Pro Worlds Mini Discs – $15 each
2001 Pro Worlds Last Chance Special
This is the last of EVERYTHING!
There will be only 3 of these groupings offered – EVER.
This is the last of the Player Guides, Sponsor Opportunities, Poster, Minis, Towels and Discs.
(As I created all artwork and collateral, I can verify this.)
First come first served.
The pictures and lists of what you get – are exactly what you get. Only 3 EVER! All discs are new and unthrown. All collateral and towel are new and unused.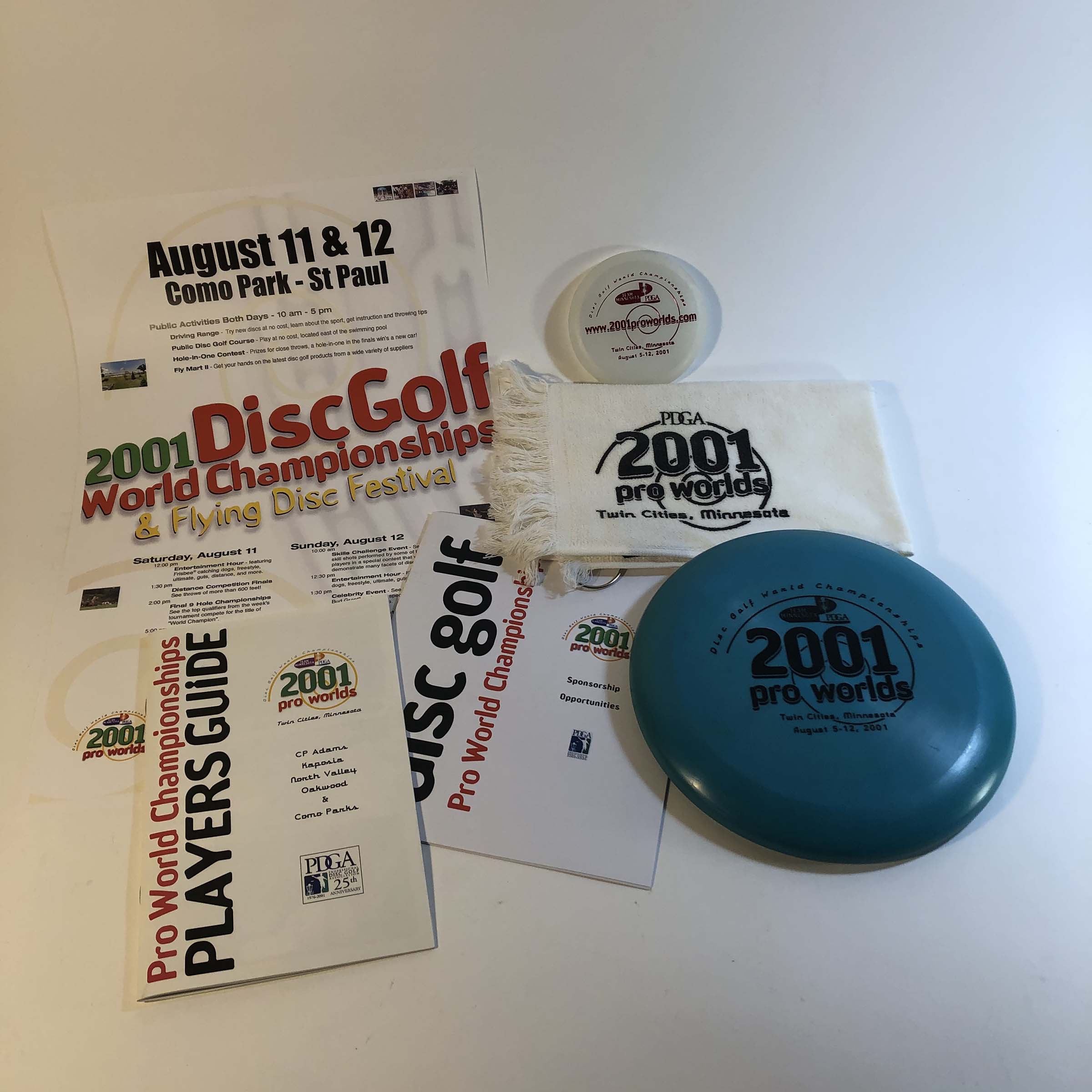 1 Teal Blue APX  with Black stamp  (OOP)
1 Clear mini with Red stamp
1 Towel
1 Player Program
1 Sponsorship Opportunities Program
1 Event Poster
$65-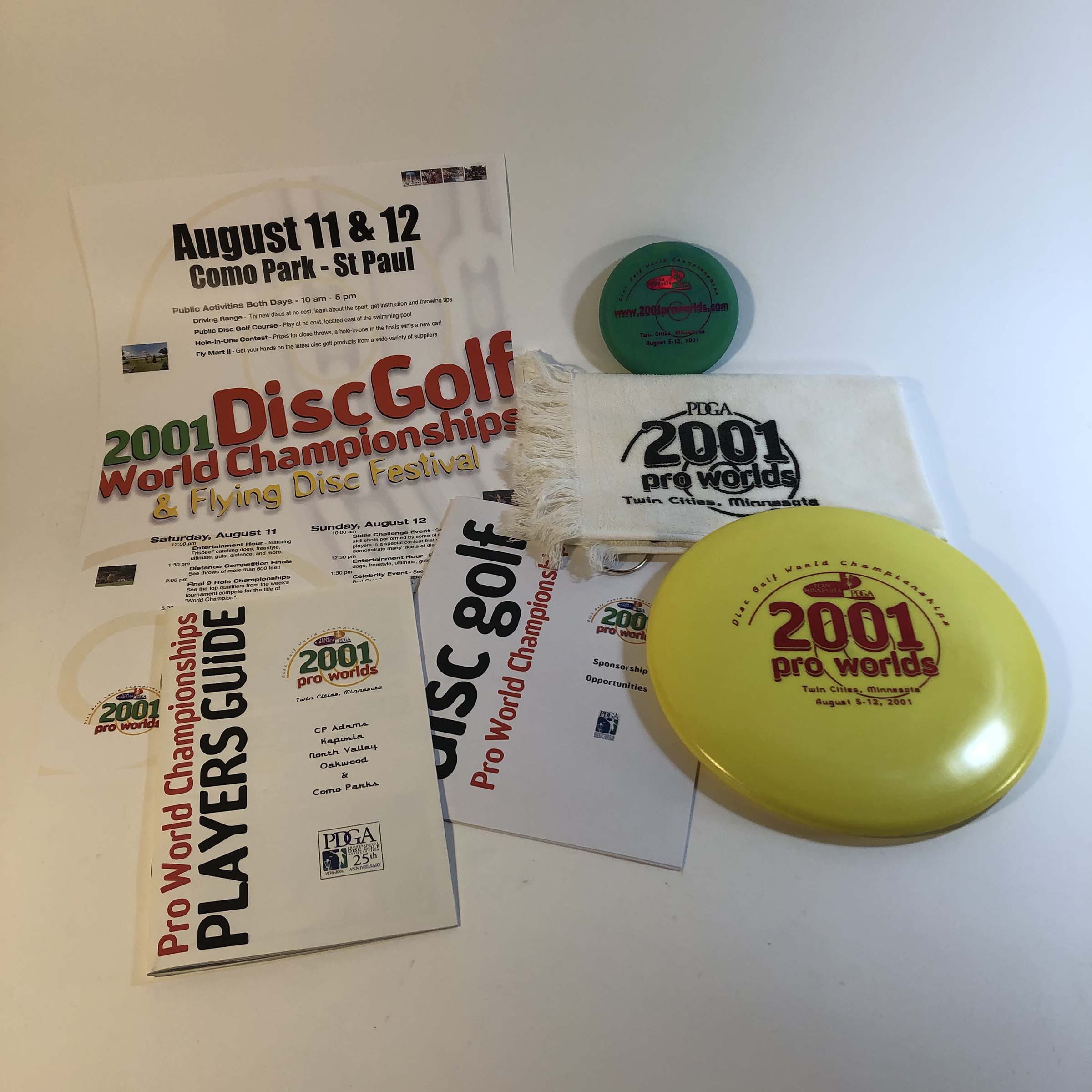 1 Yellow MRX with Red stamp
1 Clear Green mini with Purple holo stamp
1 Towel
1 Player Program
1 Sponsorship Opportunities Program
1 Event Poster
$65-